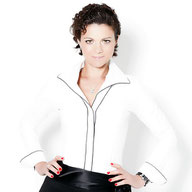 SPORTS & ENTERTAINMENT - SERVICES
From her experience as a professional tennis player Elena is familiar with the real and particular needs of her sophisticated clientele. She has a succesful track record of more than 10 years managing the needs of personalities of worldwide renown.
"Having being part of this scene, I know how difficult is to find a person you can trust with no conflict of interests. For this reason, I have for many years now dedicated part of my time to supporting and advising this type of clientele." 
The main services we offer are:
International Banking Services

Asset Structuring and Management

Financial Planning

Relocation

Insurance and Medical Support
Special requests will be also taken into consideration.